All Things Malibu | Local Events Banner
« Return to All Events
Map Unavailable
Malibu Chamber of Commerce: Monthly SUNSET MIXER
Date/Time
Date(s) - Tue. May 2, 2017
5:30 pm - 7:30 pm
Add to Calendar
iCal
Location
Sorenity Rocks Malibu Gallery
Categories
YOU ARE INVITED TO COME ROCK OUT WITH US!
Chamber Members and those thinking about becoming part of our
NEW Malibu Chamber of Commerce… YOU ARE INVITED!
Have you been meaning to go to a Chamber Event?
A Breakfast or Mixer but haven't yet?
Enjoy a Network Meeting like no other!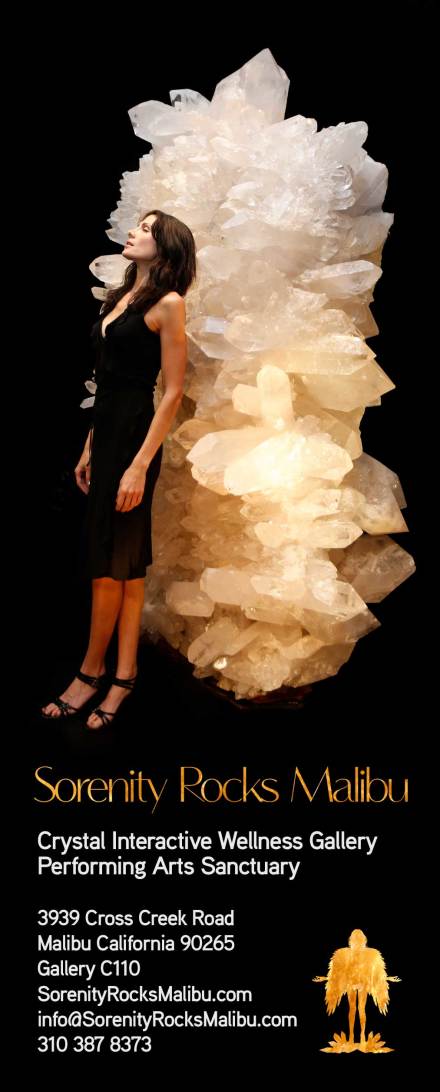 ---
Executive Board Member Lenise Soren of the NEW Malibu Chamber of Commerce…
Welcomes you to her gallery in the Malibu Lumberyard:
Sorenity Rocks Malibu!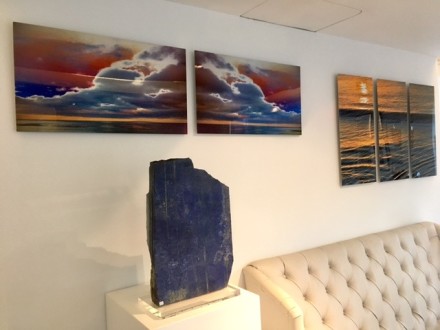 Sorenity Rocks Malibu Highlighting Local Artist: Photographer Maureen Hadelman
What is Included in your Evening?
~ Eat, Drink & Goodness!
~ Meet Chamber Members, Board Members, Community Groups, Businesses & Entrepreneurs.
~ Win Raffle Items ~ Bid on Silent Auction Items
~ Opportunity for Marketing & Branding Support
~ Educate the group with an Interview about your business on stage with Lenise Soren
~ Explore Crystal Interactive Stations:
Sit Stand Lay In On & Around Large Luxury Crystals
~ Crystal Photo Ops and Video for Social Media Postings
~ Shop Sorenity Rocks Malibu and other Chamber Businesses who purchase Vending Tables: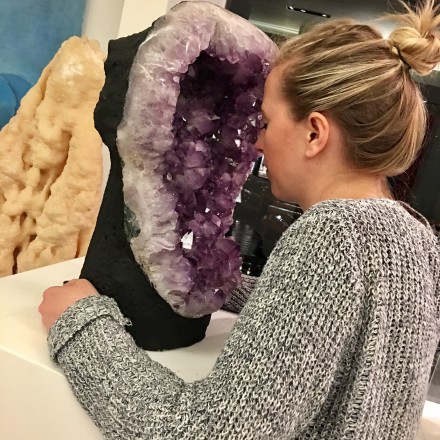 What to Expect:
Food & Beverages
~ Healthy & Organic Food
~ Crystal Water
~ Wine from Local Malibu Vineyards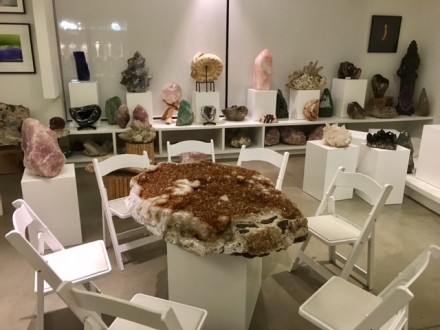 Marketing Branding Advice:
Lenise is a consultant for leading businesses and artists around the world. Interested parties are invited to sit privately among the largest luxury crystals in the world and present themselves and their companies for feedback and advice. Many enjoy sitting around the Citrine Conference Table. Please note you do not need to participate, only those who wish to.
What to bring ?
~ Information on paper and / or online about your business. For Example: business cards, handouts / brochures.
~ Weather a Fortune 500 company, a start up or a budding idea, if you are receptive to support, it is here for you.
Some Topics Lenise will Focus On for Your Business:
~ Guidance towards Creating greater Balance, Wellness & Efficiency
~ Clarity on how best to move stagnant energy out of the body
~ Actions to limit liability and increase productivity
~ Fulfilling your potential.
~ What you are Ready to Let go of? What you are Ready to Create?
Not Want… but Ready.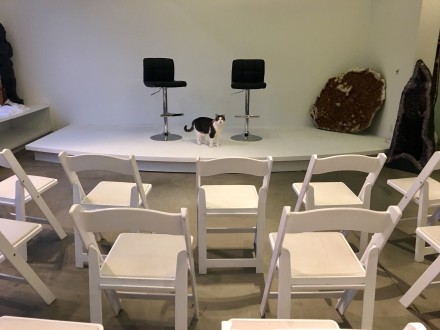 Interview on Stage:
Those Interested, will join Lenise on Stage for a brief Interview to educate and introduce the group on:
~ Your Business: What is your specialty, expertise?
~ What are Your Goals?
~ What Support are you looking to create?
~ How can YOU help build the Malibu Chamber of Commerce? What Committee do you want to join?
~ What can you offer to better Malibu as a Community?
Please note you do not need to participate, only those who wish to.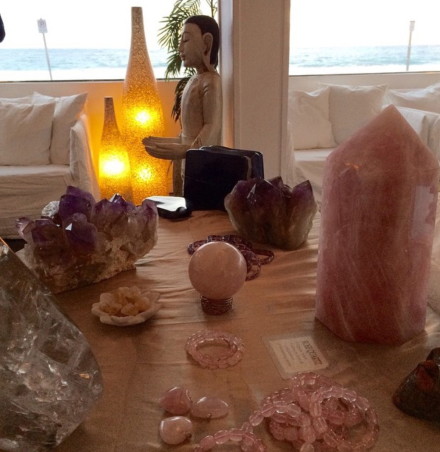 Shopping & Learning about other Chamber Member Businesses:
~ With each Mixer Ticket purchased, you receive 10% off all items available at Sorenity Rocks Malibu. Proceeds will be donated to the support of a MALIBU Chamber of Commerce Visitors Center: Location TBA.
~SHOP those Chamber Members who buy Vendors Tables. Members will offer information about their companies and/or products for purchase.
~Want to Donate an Item for the RAFFLE or SILENT AUCTION?
THANK YOU!
Please email info@sorenityrockmalibu.com to inform us what you would like to bring and the value.
About Sorenity Rocks Malibu:
Sorenity Rocks Malibu is a Crystal Interactive Wellness Gallery & Performing Arts Sanctuary.
Hydrating well prior to the mixer is encouraged. You will experience some of the largest crystals in the world, which produce an increased amount of energy. Being hydrated creates the most efficient experience.
Lenise Soren, Founder of Sorenity Rocks Malibu, is a producer of interactive wellness entertainment. She specializes in assisting artists, clients, families and companies operate with greater efficiency and wellness.
WANT to Stay Longer? You are invited for Crystal Singing Bowl Meditation:
If you would like to stay for a Crystal Meditation after the Mixer we Invite you! Please choose a Ticket Choice reflecting purchasing the Meditation in addition to Mixer Ticket.
Participants may either lay on the floor, ( please bring your own yoga mat ) or seated in chairs.
Never Meditated Before? We Welcome New Comers!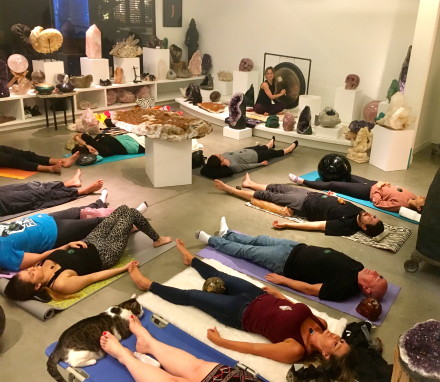 Where:
Sorenity Rocks Malibu:
Crystal Interactive Wellness Gallery & Performing Arts Sanctuary.
3939 Cross Creek Road Gallery C110 Malibu CA 90265
*Located in the Malibu Lumberyard, free parking available.
When:
May 2, 2017, TUESDAY Evening
Time:
5:30pm – 7:30 pm Sunset Mixer
~ Following MIXER Additional Event ~
please note when purchasing tickets
8:00pm – 8:30/9:00 pm: Crystal Singing Bowl Meditation
Enjoy a Relaxing Crystal Meditation, Release Stress & Re-Charge.